Dahlia Daze: Designing with Dahlias 9/29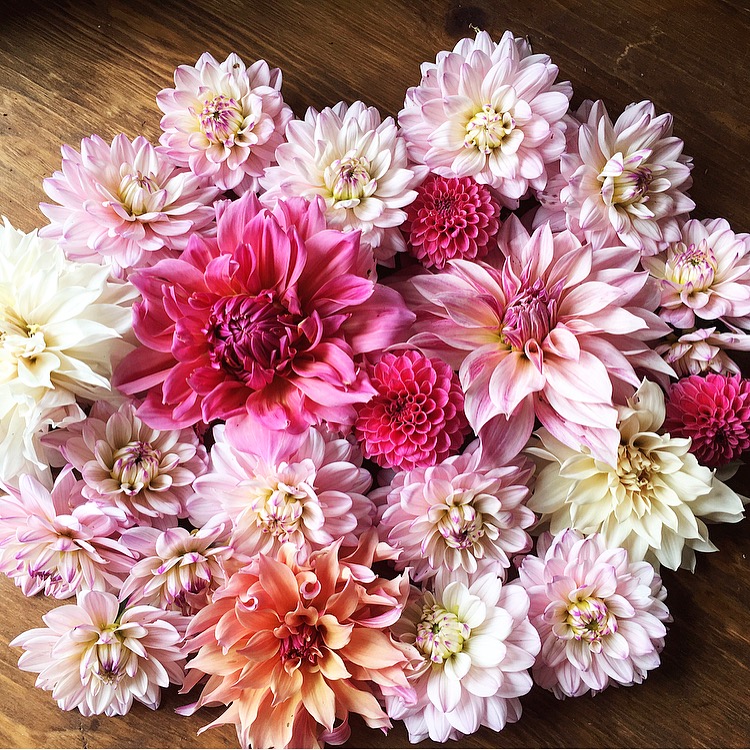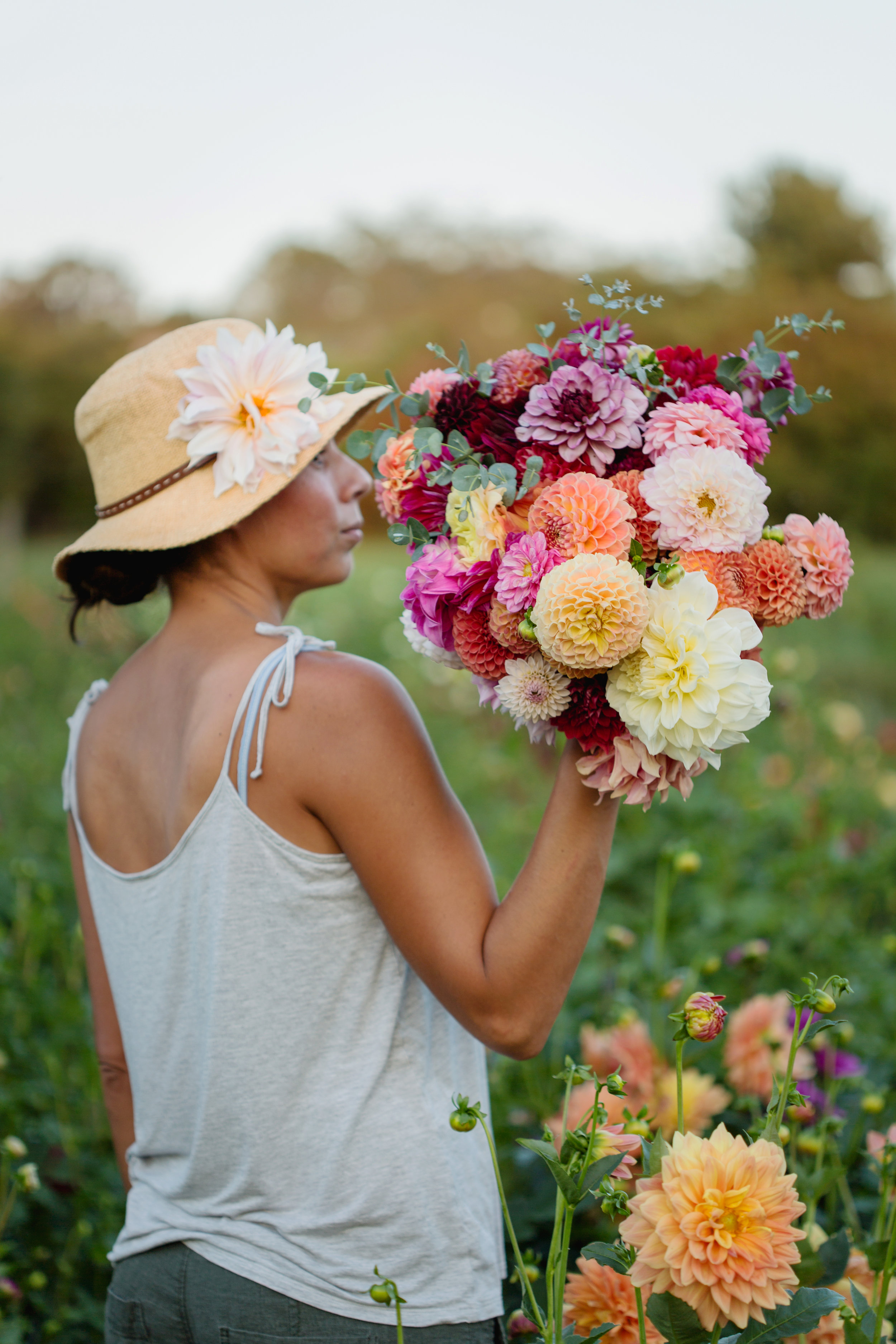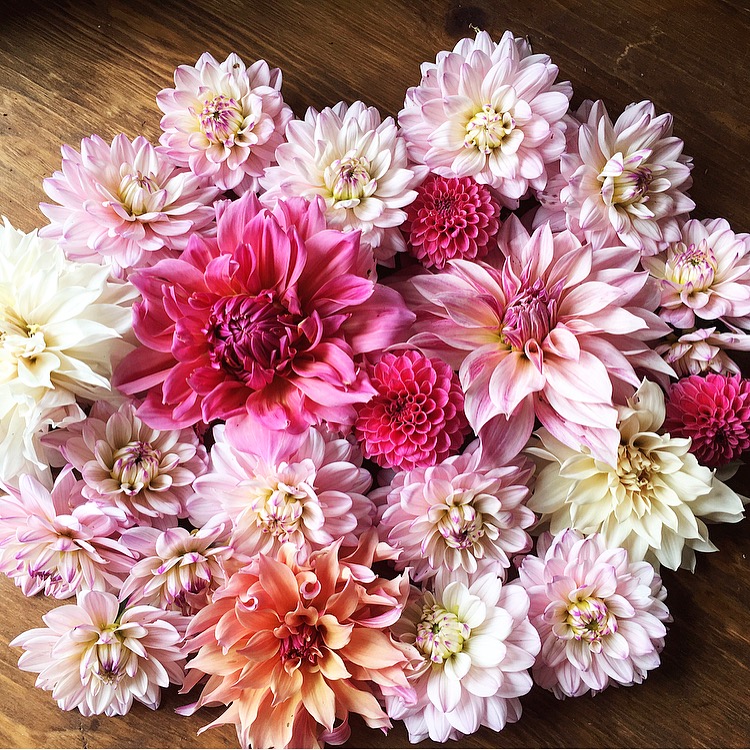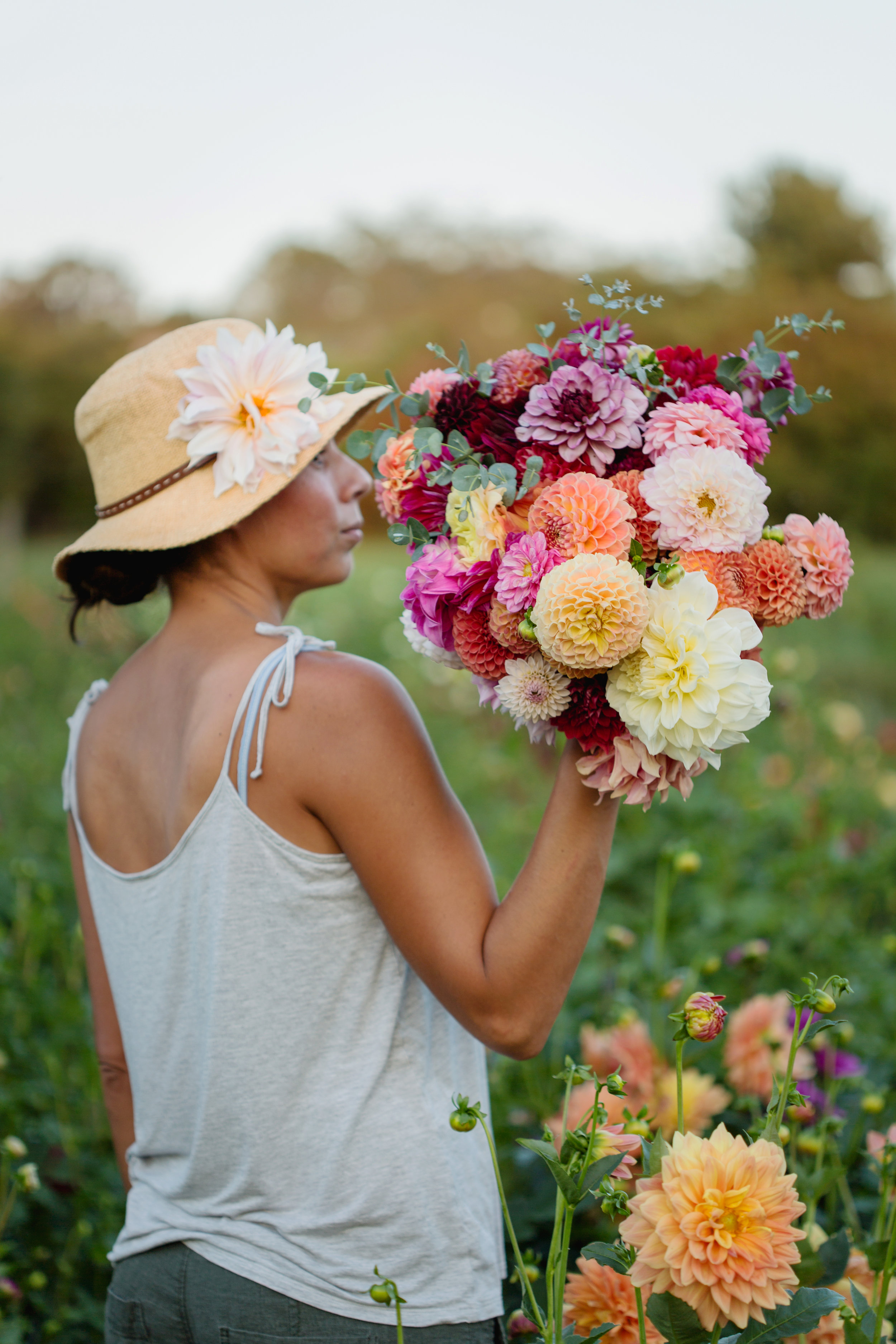 sold out
Dahlia Daze: Designing with Dahlias 9/29
The dahlias are in full swing, and end of September is prime time, so if you've wanted to come learn how to play with dahlias in your designs, this is the workshop for you.
How is this different from our 'with the dahlias' on-farm morning sessions?
This is in our New London private floral studio located inside of Jillian Grace Salon, and is 1.5 hours of learning about designing principles and working with dahlias in floral designs. If you could not make the on-farm tour and design sessions, this is a great way to still get your hands on some of our local beauties and have a fun time with friends.
WHAT:
Mara from The Farm at Oxford will teach you a little about growing dahlias, then demonstrate and assist you in making your very own fresh flower design filled with late summer goodies, including dahlias, from our farm in New London, PA.
WHERE:
Jillian Grace Salon-2nd floor studio
2050 Newark Rd, New London, PA
Our studio is located upstairs on the 2nd floor.
WHEN:
September 29, Sunday at 2pm
The class fee covers all your materials including vessel, anchor, and flowers. Just bring yourself and your creative mindset! Be sure to get there about 5-10 min before class to get all setup.
BYOB your favorite drink or snack; we will supply water and ice.
We are unable to accommodate refunds within 7 days of the event as we must plan in advance for the required materials.
In the event that Mother Nature decides the season is over for us and we may not be able to hold the workshop— we would of course give a full refund and 48 hours notice. Thank you!