Dahlia Tuber Grab Bags 2019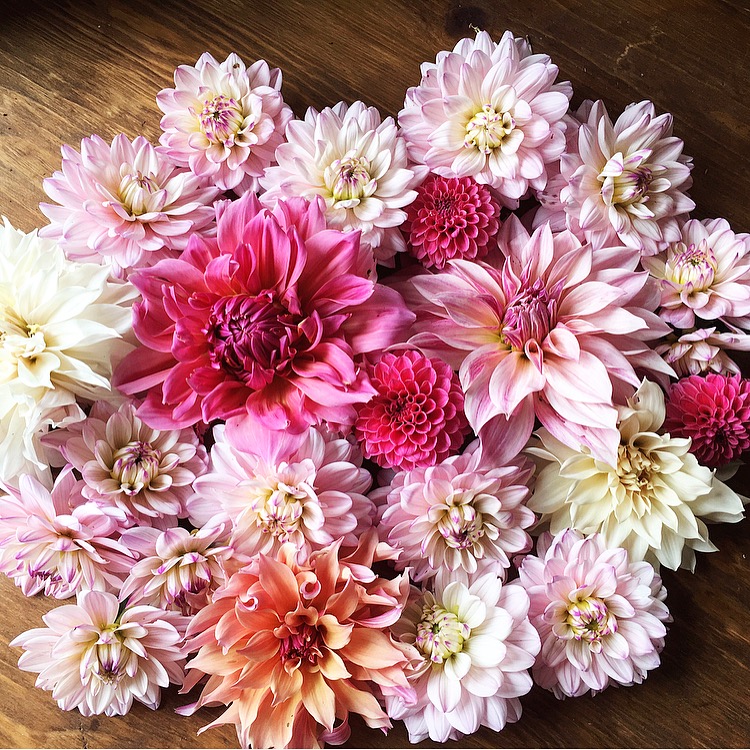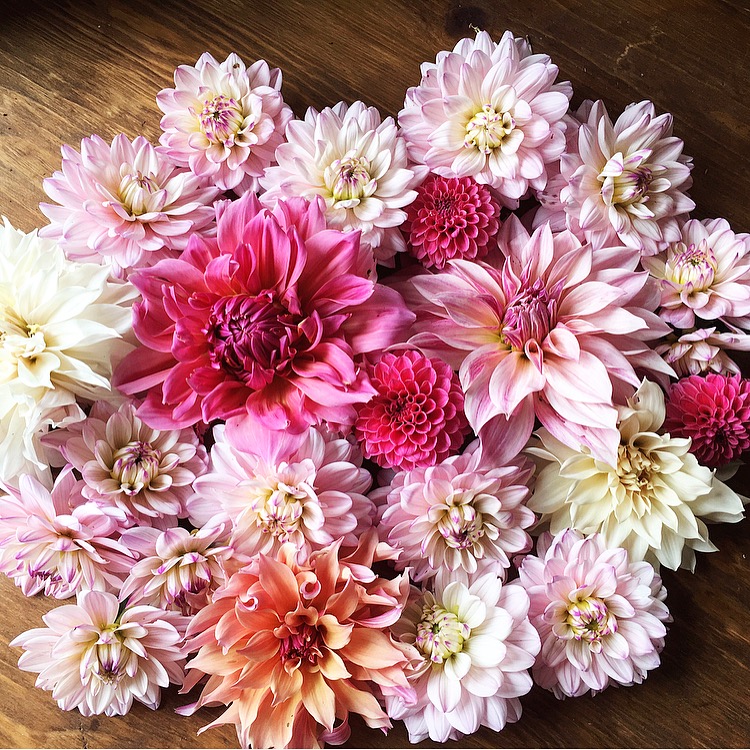 sold out
Dahlia Tuber Grab Bags 2019
Back by Popular Demand!
Our dahlia tuber grab bags are comprised of a selection of the dahlias we grow right here on our flower farm. Every year we always have more than we can plant and we don't want to see them go to waste—we love seeing them grow for you!
These tubers will not be labeled, hence the 'grab bag' terminology. Once blooming, if you want to message me pictures, sometimes I can ID them for you, but most of the time people just want to have pretty, cut-worthy dahlias growing, so this grab bag fills that need. Our tubers don't go to waste and others get to grow pretty dahlias. Win win!
These images here are all examples of dahlias we grow on the farm, just to give you an idea.
This is for a grab 'bag' of 5 tubers.
If you want 10/15/20 tubers, just add multiples to the cart. There is no guarantee or special requests of varieties, and please do not email asking us what will be in your grab bag.
For pickups/local purchases, choose Pickup in the pulldown. You can pickup either on our farm or at WorKS—will touch base with you closer to the ship/pickup date. Estimated pickup date will be early May. We typically plant our tubers out in the field in mid-May, so the timeline will align with the proper planting date for our 6b climate.
For shipping: Your product has $10 shipping included. These will be shipping either in late April or early May depending on our own weather here in 6b, southern PA. If you need yours at a later date, please let us know after purchase. For warmer climates than ours, please do not request earlier shipping. For our own time prioritization we need to do all of these at once, as our time on the farm allows. Thank you so much for your understanding.
Fine Print: If there is an issue with your tubers, please let us know within 48 hours of receipt of your package.We will offer a refund or replacement at our own discretion. Claims put in at a later date will not be accepted, we will only ship items we KNOW are going to grow for you. Other requests for refunds will not be accepted. Your purchase of these products constitutes agreement to these terms.
Thanks so much! Excited to share our farm bounty with you and see them flourish!
Bridal image by Mariya Stecklair Photography. All rights reserved.