Farm Tour: Morning with the Dahlias - Discussion & Design: On the Farm : 10/2 New London PA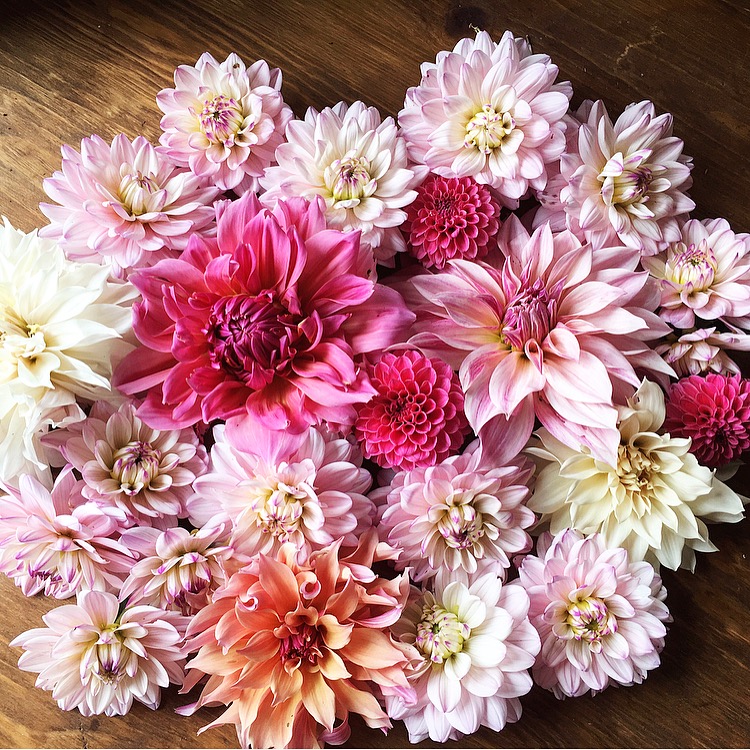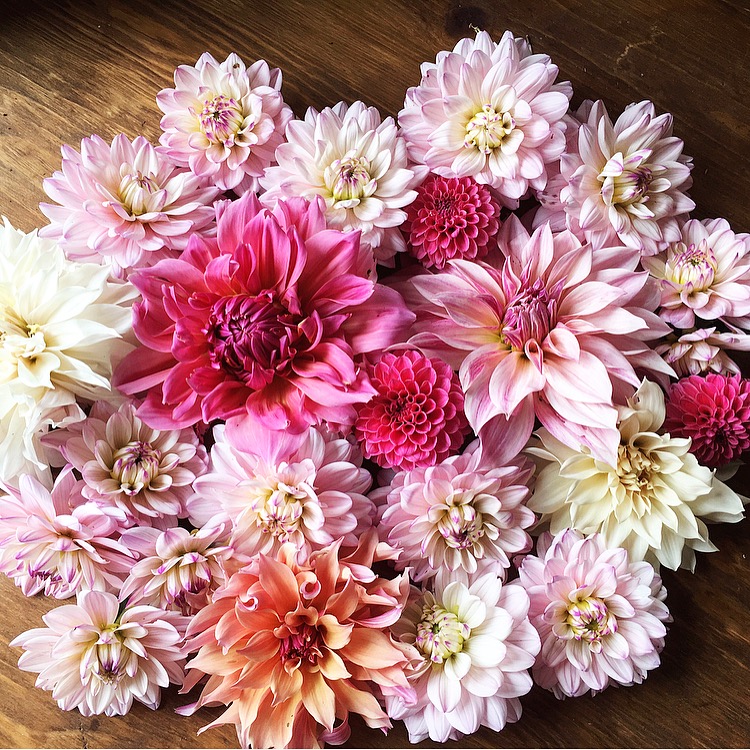 Farm Tour: Morning with the Dahlias - Discussion & Design: On the Farm : 10/2 New London PA
​We often get asked about visiting the flower farm. While our space is a working farm as well as being our family home..and such is not typically suited to large public events, I do understand wanting to experience the magic and beauty of the farm in bloom as we experience it every day.
Our 2500 dahlias are in peak season in late September through early October, when the blooms are pumping out, as if the plants know that there are a mere few weeks until a killing frost puts them back to sleep for another 8 months.
So with all of this in mind, I've crafted an intimate experience for a small group of attendees​ to come visit the farm, learn all about how we grow our dahlias, roses and other plants, discuss planting, feeding and the like ...and then experience the magic of working with dahlias and other fall blooms during a design session, topping it off with a lovely light lunch from Talulas Table.
Attendees will go home with full hearts, minds and bellies & a beautiful arrangement filled with local blooms.
Keeping this class small, we are able to host it either outdoors or indoors in our sunroom in event of a drizzly date, but if we get a massive storm which would severely hinder our plans, we'll move the date to a TBD rain day.
You are more than welcome to photograph the farm/fields/flowers when here as well if you are so inclined, please just take care with the flowers. Note this is a farm environment, so please dress appropriately.
DETAILS:
When: 10/2 9:30am to 1pm
Schedule:
9:30-9:45am - Arrivals and small bites
9:45-10:30 - Farm tour and dahlia discussions
10:30-12:15 - Centerpiece design with dahlias and other local fall blooms led by Mara
12:15-1pm - Lunch
1pm - Goodbyes
Where: Our family flower farm, located in New London PA... the address and further details will be sent after registration
Investment: $150 per person
Limited to 12 attendees.
For out of town guests wanting to attend, there are inns & hotels just 15-20minutes from our farm; and the acclaimed Longwood Gardens is just 15 minutes away in Kennett Square as well, if you are coming from a distance, definitely make a stop at the Gardens!
Please share this with friends and let them know about this first ever opportunity.
Note: we are unable to accommodate refunds after September 12.
Dahlia field photos: John DePasquale & Mara Tyler
Only 1 available